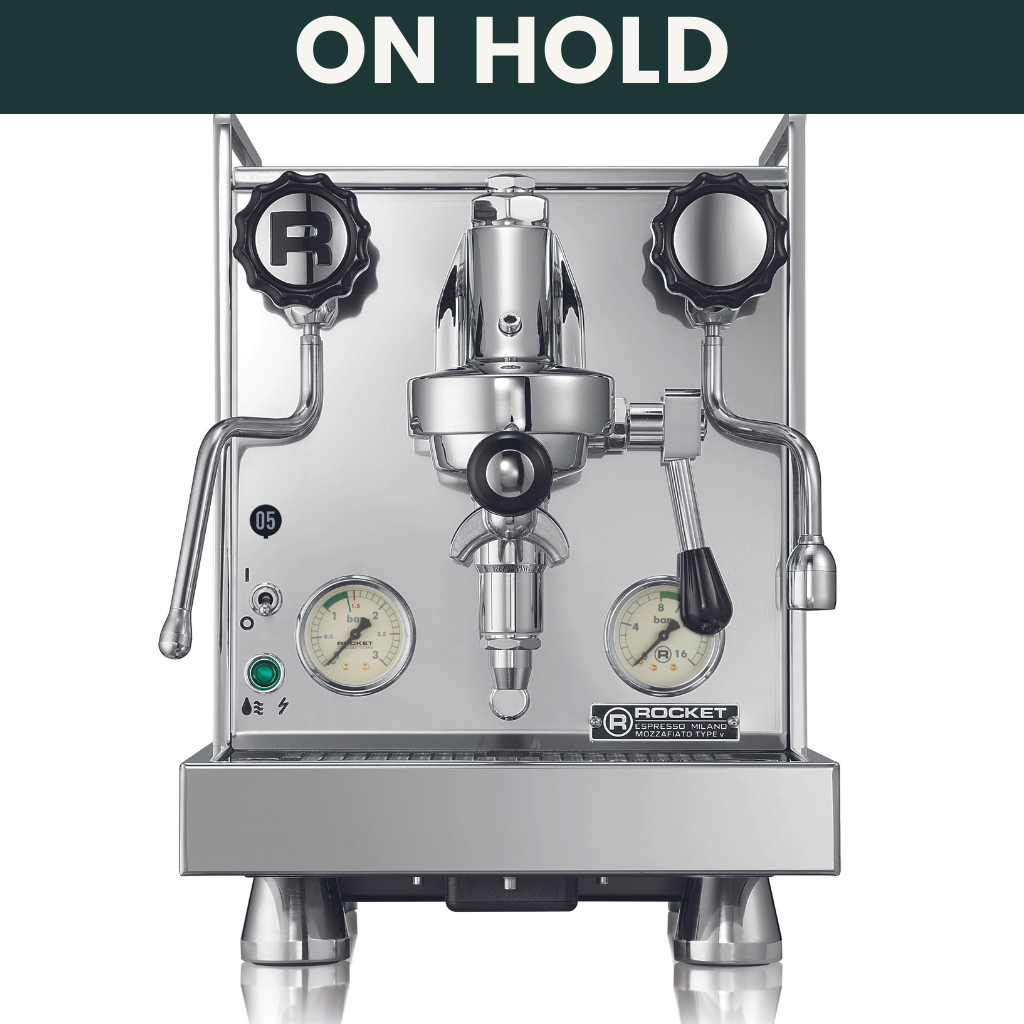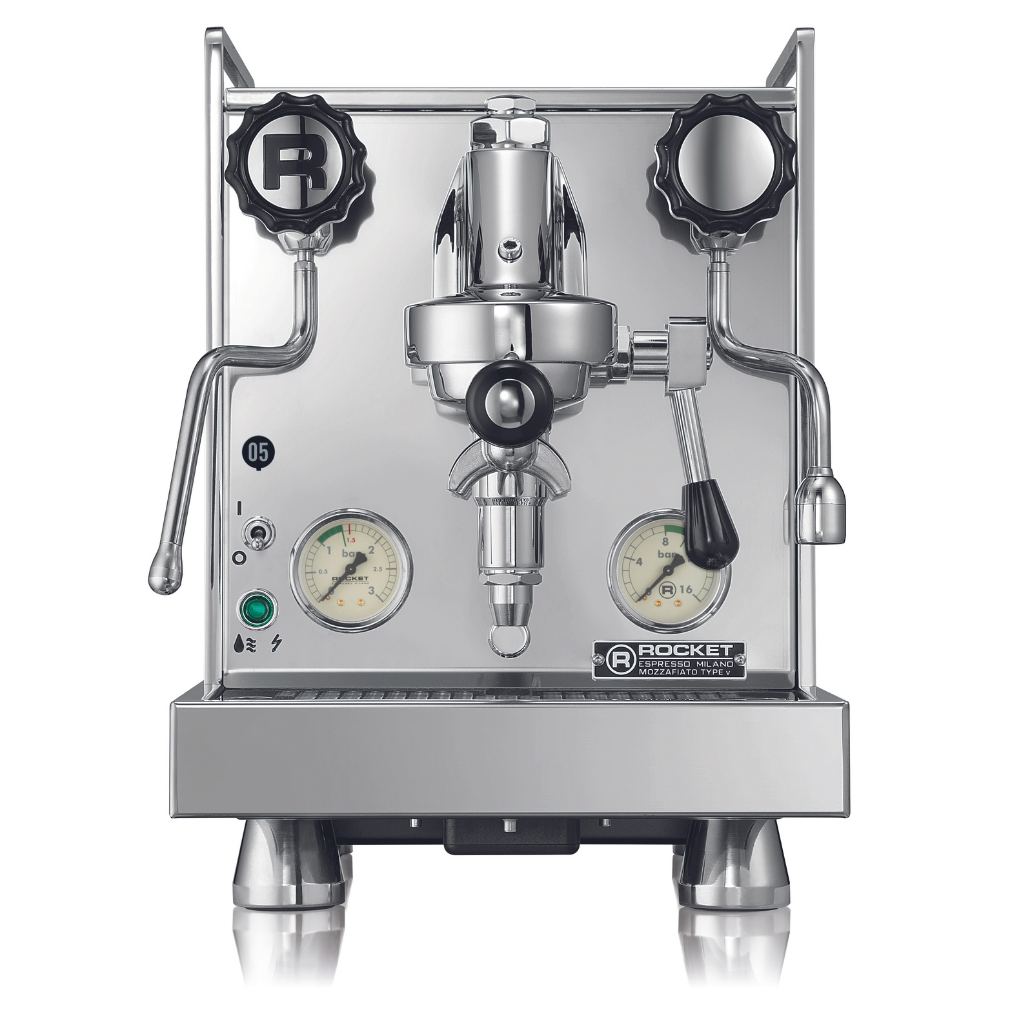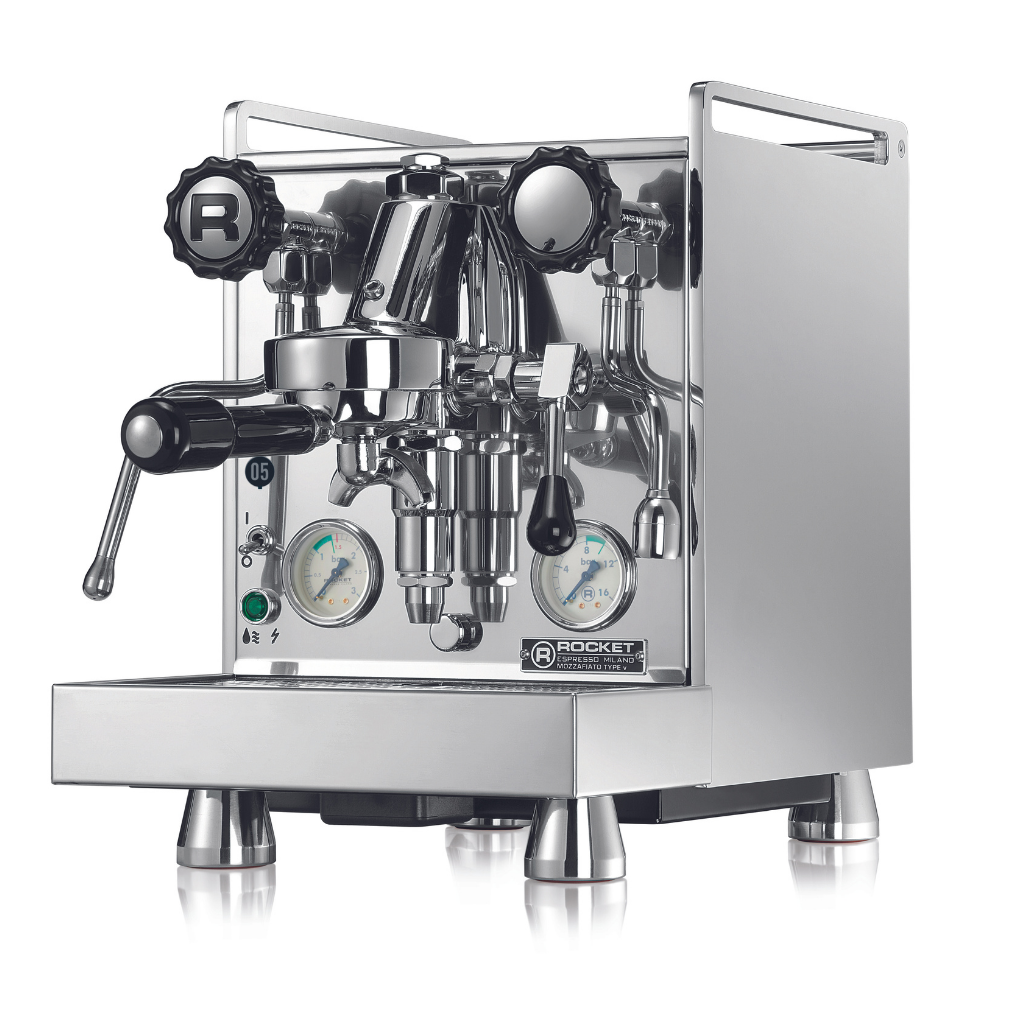 Rocket Mozzafiato Type V Chrono
Single 1.8 Liter HX Boiler, Insulated
PID Temperature Control
Commercial Grade Vibratory Pump
No Burn Steam/Hot Water Wands
Dual Pressure Gauges
Shot Timer
3 Year Warranty Included
ℹ️Buyer's Remorse - Returned before delivery to upgrade to the Evoluzione R. No cosmetic dings or blemishes. The machine has been thoroughly cleaned, tested, and inspected by our technicians. Works perfectly. Includes all original accessories and boxes. Comes with a full 3 year warranty from your date of purchase. Sale items are not eligible for our 30 day trial or normal return policy.
$1,974 with code SAVEMORE
Shipping: This product qualifies for FREE shipping.

Delivery: Ships same day if ordered by 12pm (est). Otherwise, 1 business day.
Sales Tax: None if shipped outside Illinois.
$1,974 with code SAVEMORE
Rocket Espresso Mozzafiato Type V
Single spouted portafilter with basket
Double spouted portafilter with basket
Rocket Espresso stainless steel tamper
Blind basket for cleaning
Group head cleaning brush
Espresso machine detergent
Rocket Espresso towel
USB with start-up guide

3 year warranty



Risk-free 30 day trial

Sale items as not returnable.




Should anything go wrong, please contact us ASAP and we'll coordinate a repair or replacement (if possible).

Length - 3 years

Coverage - Parts & Labor


Warranty shipping is covered by Cliff & Pebble during the first 3 months of ownership.

More From The Sale Center
More From Rocket Espresso
Rocket Mozzafiato Type V Chrono - Buyer's Remorse
Successful pre-order.Thanks for contacting us!
Rocket Mozzafiato Type V Chrono - Buyer's Remorse
$1,999.00
$2,300.00
199900
Number
people
viewed this product today