Need it fast?
Free 2-Day Air Shipping
Try it risk-free for 30 days.
40mm burrs, 40 grind settings
Made with the highest quality burrs from Germany, the Encore has been a staple for decades. Why? It's a workhorse guaranteed to improve your morning coffee routine with ease and precision.
Featuring a 40mm burr set, 40 different grind settings, and an automatic timer, the Encore is as good as it gets in the grinding world. Suitable for most brewing methods (espresso excluded), its compact frame contains a powerful 550 RPM motor reducing heat transfer ultimately giving you a much more flavorful cup of joe. 
**the Encore is not recommended for espresso grinding**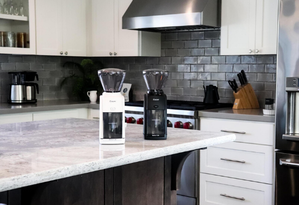 The Ultimate Entry-Level Grinder
Proving consistent grinds time-after-time, easy-to-use controls, compact dimension, and 40 different grind settings, the Encore makes your coffee routine simple and easy. Perfect your grind size for french press, drip coffee, pour over, and much more with the simple turn of the bean hopper. The hopper, by the way, can hold up to 8 ounces of beans with ease.
Dimensions - 13"H x 5"W x 6"D, 7 lbs.
"after over 70 hours of research and hands-on grinding, we think the uber-consistent, no frills Baratza Encore is the best grinder for most people"
-Wirecutter 
Free Shipping, Returns, And Exchanges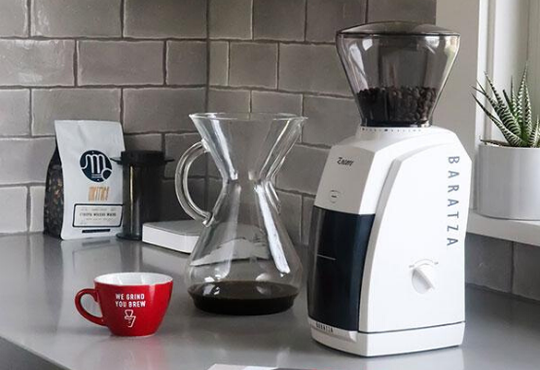 Free Shipping, Returns, Exchanges
If you don't love your Encore, we want it back. We'll even pay the return shipping. 
We're so confident you'll love this grinder that we're giving you 30 days to try in 100% risk-free. If you aren't in love with it, send it back or exchange it 100% on us. A prepaid return label will be emailed straight to you. All you need to do is box it up and get it to the carrier (UPS).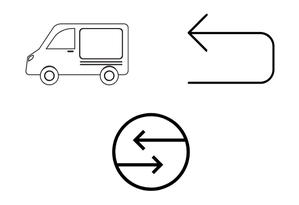 Offer Expires In:
Free 2-Day Air Expedited Shipping!
00

Days

00

Hours

00

Minutes

00

Seconds
This promotion has ended.