Real People, Not Robots.
Talk to a Chicago-based Espresso Expert today!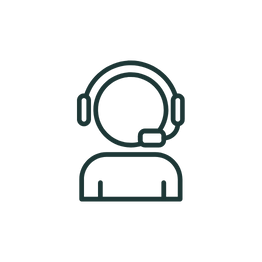 Call 800-410-8867
Sales (press 1)
Customer Service (press 2)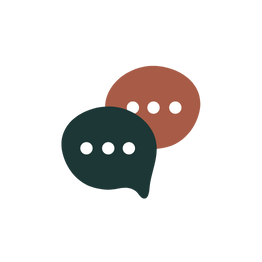 Chat With Us
Our Chicago-Based Espresso Experts are here to help.
Email Us
sales@cliffandpebble.com
We respond immediately.
Your questions, answered
.
How can I check the status of my order?

Email confirmations are sent directly after your order is placed. In that email you'll find a link that will take you directly to your order status page.

Will I be charged sales tax?

Unless you're order is being shipped to the State of Illinois (Go BEARS), you will not be charged sales tax. 

Can I cancel my order before it's shipped?

Yes, absolutely. In fact, this would be the ideal time to cancel.




Please be advised that any order that is returned before use or delivery is subject to a 20% restocking fee. 

I don't live in the USA, can I buy from you?

Cliff & Pebble only sells and ships products built for use in the USA (110V). 




We also will only ship a product to the continental USA. Should you purchase a machine from us, have it shipped to a US address, and then ship your product outside the country, your warranty will be voided and we will not be responsible for return shipping should anything go wrong. 
Is my machine under warranty?

If you are not sure if your machine or grinder is under warranty, please call or email us ASAP.




If emailing, please included your 4-digit (ex: #1234) in the subject line with your full name. 

How do I file a warranty claim?

Contact us via phone or email. We'll get your machine fixed as quickly as possible!




Who pays shipping if I need to send my product in for a warranty repair?

Cliff & Pebble will cover all shipping costs if within the first 90 days of your purchase date. 




After 90 days, the customer will be responsible. 

Can I take my item to a local repair shop?

Yes, you are welcome to do so however all labor costs will then be your responsibility. Cliff & Pebble only covers this when our technicians are performing the warranty work. 




We will, however, ship out any part you may need at our expense. 
Shipping is free on orders over $99!




Otherwise, shipping will depend on your location. Please see rates at checkout. 

Who pays shipping if I'm returning my order?

If within the first 30 days of your order placement, Cliff & Pebble covers return shipping. 




Outside 30 days, contact us and we'll let you know where to ship your order!

Is a signature required for delivery?

Yes. 




Due to the value of our products a signature will be required. You can request to have this waived however please understand that doing so releases Cliff & Pebble from any and all liability should you order be stolen, lost, or damaged. 

Do you ship internationally?

No. 




At the moment we only ship to the Continental USA.

Can I ship my order outside the USA?

Sure however please understand that doing so will void your warranty with us. 




We will not be responsible for return shipping should your product need to come back for warranty work during the warranty period.